Mayar.id Launches MAIA, The First Artificial Intelligence (AI) Assistant for MSMEs & Online Business in Indonesia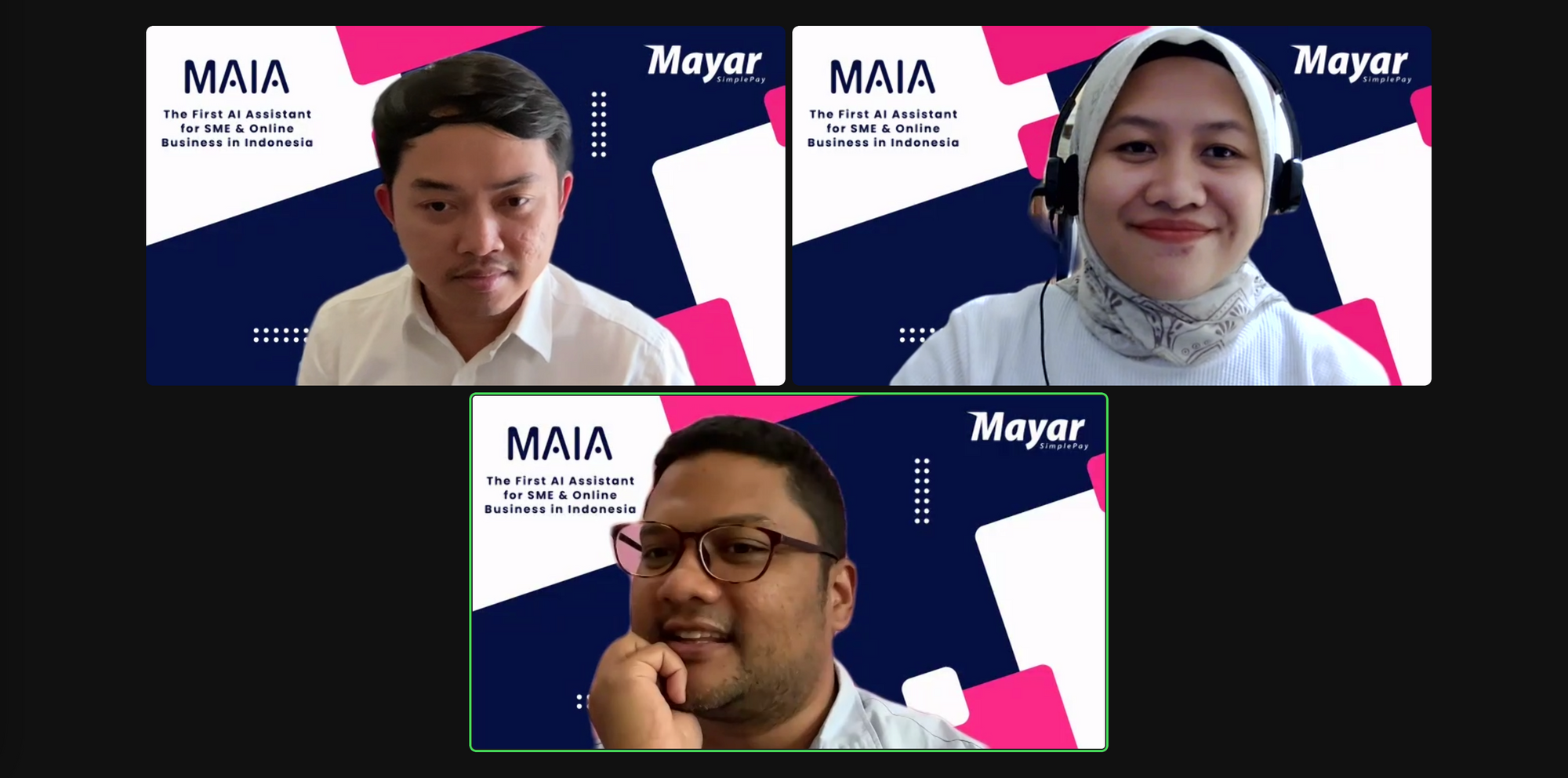 Jakarta, January 16, 2023 - Mayar.id, a leading technology company in Indonesia, today announced the launch of MAIA, the first artificial intelligence (AI) assistant tool for MSMEs & online businesses in Indonesia.
One of the main economic benefits of using MAIA for image design and copywriting is efficiency. MAIA through Mayar.id can save significant costs for design and copywrite services, up to hundreds of millions Indonesian Rupiah.
MAIA uses sophisticated machine learning algorithms to suggest image and text design for websites based on user input. Users can produce a fully functional and professional-looking website and/or landing page with minimal effort, complete with design and copywrite suggested in any language.
AI algorithms can quickly analyze and process large amounts of data, allowing users to create high-quality images and copies at a faster speed than might be done with the manual method.
"We are very pleased to introduce MAIA to the Indonesian market. MSMEs and online businesses can save up to hundreds of Indonesian millions Rupiah to create websites and / or landing pages, from design, copywrite, to live. Now anyone can go-digital in 2 minutes." said Frianto Moerdowo, CEO & Co-founder of Mayar.id
MAIA can be used free of charge, and while Mayar.id charges a small platform transaction fee of 1-3% from user sales.
MAIA is available now at https://mayar.id/maia